Fresh Start Outreach Ministry
"Dear children, let us not love with words or speech but with actions and in truth." ~ 1 John 3:18:
Wednesday, October 15, 2014
Drink THIS First Thing in the Morning:
This daily trick can
help you detoxify, improve your digestion and boost your metabolism & energy levels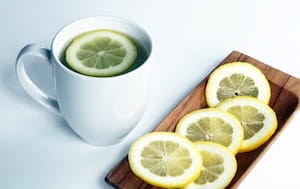 You're bombarded with toxins in today's modern world... everywhere from the polluted air you breathe, the water you drink, the shampoos and other cosmetics that lather your body with chemicals, and of course, all of the chemical additives, pesticides, hormones, antibiotics and other harmful compounds in the food that you eat.

All of these TOXINS can have harmful effects on your body, harming your metabolism and hormones, impairing your digestive system, and zapping your energy levels.

If I could tell you ONE thing that you could do

each morning

right as you wake up to help your body

eliminate some of these toxins, improve your digestion, stimulate your metabolism, and BOOST your energy

, would you do it?

Of course you would... and it takes less than 1 minute!

Here's the trick...

Immediately upon waking each day, squeeze about 1/2 to 1 full lemon (depending on size of the lemon) into an 8 oz glass of warm or room temperature purified water. This is gentler on your body first thing in the morning compared to ice cold water. I've found that slicing the lemon into quarters before squeezing by hand is easier than squeezing halves.

Drink this at least 10 minutes before eating any food for the day.

Make sure to use fresh organic lemons to make this drink, and not bottled lemon juice. You want to use organic lemons to avoid the pesticides that can accumulate.




3 Major benefits of this morning drink to your body, health, and energy: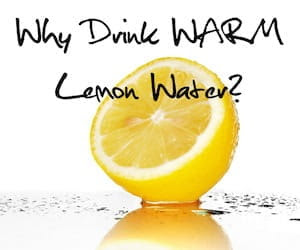 According to a leading health publication, TheAlternativeDaily.com:

"The health promoting benefits of lemons are powerful. For centuries, it has been known that lemons contain powerful antibacterial, antiviral and immune boosting components. We know that lemons are a great digestive aid and liver cleanser.

Lemons contain citric acid, magnesium, bioflavonoids, vitamin C, pectin, calcium and limonene, which supercharge our immunity so that the body can fight infection.

Lemons are considered one of the most alkalizing foods you can eat. This may seem untrue as they are acidic on their own. However, in the body, lemons are alkaline; the citric acid does not create acidity once it has been metabolized. The minerals in lemons are actually what helps to alkalize the blood. Most people are too acidic (from eating too much sugar and grains), and drinking warm lemon water helps reduce overall acidity, drawing uric acid from the joints.

This reduces the pain and inflammation which many people feel. And the American Cancer Society recommends warm lemon water to encourage regular bowel movements."

Benefits that you can enjoy:

1. Improves your digestion:

Lemon juice helps your body improve digestion and stimulates bile production. Lemon juice can even be an aid for heartburn and indigestion.


2. Boosts your energy for the day:

Even just the scent of lemon juice has been shown to improve your mood and energy levels, and reduce anxiety. Plus the detoxifying effect and alkalizing effect of fresh organic lemon juice can improve your energy through the removal of toxins from your body.


3. Helps you to lose fat:

Since lemon juice helps to improve your digestive system, aids in removal of toxins, and increases your energy levels, this all combines together to help you to lose body fat as well through improving your hormonal balance... Yet another reason to add warm lemon water to your daily morning routine!

That's a pretty simple trick, right?
Tuesday, October 14, 2014
Position Description
Vice President, Development






Associate Dir. Development

Development & Membership Coord.

Mg. Foundations & Gov't Relations







































Please Touch Museum, the Children's Museum of Philadelphia (PTM) was founded in 1976 and was the first children's museum to focus exclusively on young children ages birth to seven. PTM is multidisciplinary, providing exhibits and programs in the visual and performing arts, including theater, music and dance, literacy, humanities, math and science. PTM's exhibits are themed environments that are hands-on and interactive helping children to learn, develop and practice the skills and social skills they need to be ready for and successful in school and in future careers. The mission of Please Touch Museum is to enrich the lives of children by providing learning experiences through play. In 2008 PTM moved to Memorial Hall in Fairmount Park, a National Historic Landmark Building built for the 1876 Centennial Exhibition.
As a member of the Museum's senior management team – provide leadership, management and strategies for all fundraising and membership related campaigns, programs, events and initiatives.
Maintains and grows current funding and membership based relationships; through "moves management" looks for opportunities to increase funding from current sources;

Identify, research, attract and cultivate new funding prospects and sources; maintains and grows a personal list of current donors and prospects (individuals, corporations, foundations and government resources)

Raise $2M-$4M through identified strategies and tactics

Manage the $1.5M membership campaign, including identification of areas

for growth

Successful management of Development Committee of Board of Directors

Work closely with the President & CEO, Senior Management, Board of Directors and key constituents to expand museum's current development program, setting both long and short-term goals

Advises, guides and provides leadership on planning for funding requests and outreach.

Work closely and collaboratively with the President & CEO and EVP on fundraising strategies. Provide support for the President & CEO, EVP, Board of Directors, and committees with their donor prospect lists, calls, letters and meetings.

Develops and implements strategies, plans and timelines to meet fundraising and membership goals.

Coordinate closely with the VP, External Relations and VP, Visitor Engagement on corporate sponsorship, grant proposals and events.

Participate with senior management in the ongoing planning and programming/development of the Museum as it relates to contributed revenue and membership

Serve as a representative of the Museum and its' mission at internal and external events, programs, meetings, conferences and presentations.

Prepares and deliver activity reports on departmental activities for the staff, board and related committees.

Participate in professional societies and activities;

Manage, supervise and coordinate the Development & Membership Department.

Coordinate all development and membership activities across departments and must stay current with business trends and reports.

Manage and oversee the membership program and look for opportunities of growth within the program.

Manage and oversee all areas of contributed revenue and fundraising events and look for opportunities of growth within each program.

Participate in the development and maintenance of the Museum's plans and programs as a community partner in evaluating & advising on the impact of long range fundraising planning.

Ensure and facilitate the Museum's Strategic Planning Goals.

Demonstrates our commitment to the city and the region through a comprehensive plan for our historic home and through partnerships in our community and beyond;

Attain a long-term financial stability.
Other duties as assigned.
Competencies Needed for Position:
Strong Organizational Skills and attention to detail

Excellent leadership and interpersonal skills

Impeccable integrity

Exemplary communications and writing skills

Critical Evaluation
Bachelor's degree from an accredited school; advance degree in relevant field preferred.

Minimum of eight years prior experience in senior level position with a nonprofit organization with proven success in development.

Experience in fundraising and membership in a Museum or arts/culture related field

Experience in working closely with the Board of Directors and related committees

A proven track record of substantial and diverse fund development.

Demonstrates excellence and competence, collaboration, innovation and commitment to the mission of the museum.

Experienced leader who has been a member of an executive management team, demonstrating excellent accountability, leadership, communication, mentoring, empowerment and resource management skills.

Proven ability to make effective and persuasive presentations.

Proven ability to plan, develop and coordinate multiple projects to meet business goals.

Must demonstrate strong interpersonal skills, maturity and good judgment and be capable of communicating with a diverse range of individuals.

Budget analysis and various contributed revenue proposals.

Ability to put together a metrics plan to incorporate into a development & membership plan to achieve budgeted goals for the fiscal year.

Ability to analyze donor prospect research information to put together a solicitation plan.

Event management and, project management.

Understanding of best practices in the fields of development & membership; understanding and execution of the donor cultivation process
Please Touch Museum offers an excellent working environment; a comprehensive benefit package and competitive salary. To apply for this opportunity,
please mail your cover letter including your accomplishments, resume and salary requirements to: Director of Human Resources, Please Touch Museum, 4231 Avenue of the Republic, Philadelphia, PA 19131: Email: jmeyers@pleasetouchmuseum.org. fax: 215-581-3182 Office telephone: 215-581-3189 EOE
Posted on: Monday, October 13, 2014
Internal Deadline: Friday, October 17, 2014